yaMPC 1.7 (the exact release version is 1.7.1, Build 22052) is the first major upgrade since yaMPC 1.6.5. There are a number of new features, which are described in detail below.
1. MPD password
MPD passwords are now supported: you can enter a password in the Player Settings screen, and if you have set a password option in mpd.conf, you can use the Test button to check the password entered in the Password field. If the password is incorrect, the error message "Incorrect Password" will be displayed. If you try to perform an unauthorized operation, the error message "you don't have permission for xxx" will be displayed.
 Note that the MPD password option is not secure. The password is written in clear-text in the password option in mpd.conf and passwords are sent in clear-text over the connection. We do not specifically recommend its use, but some people need the MPD password for whatever reason, so we have supported it in yaMPC.

[for Mac users]
yaMPC works on Macs with Apple Silicon, but if the keychain is turned on, the Passwords... button may appear and prevent key entry. In this case, click Passwords... and close the dialog with the Cancel button to enable key entry.
2. Verified yaMPC on Apple Silicon Mac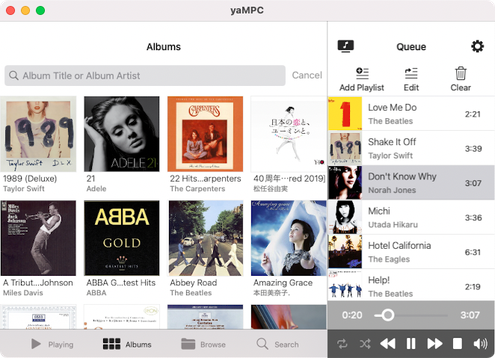 Macs with Apple Silicon run iPad apps, but yaMPC had not been verified with them. We have now verified yaMPC 1.7 on an Apple Silicon Mac with the same UI as the iPad.
One difference is setting for the number of cover arts (Settings -> Options -> Cover Arts in Row). You can specify the number of cover arts to be displayed in one row in the portrait mode on iPhone or iPad. The default value is 3. Mac users can freely change the screen size, so you can specify the number of cover arts to be displayed in a row regardless of portrait or landscape mode. The default value is 4.
3. New default cover art images for albums and Internet Radio songs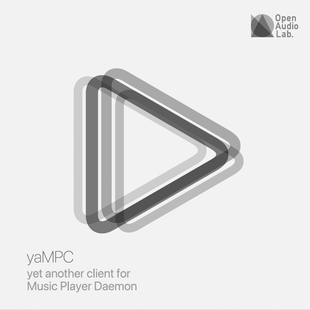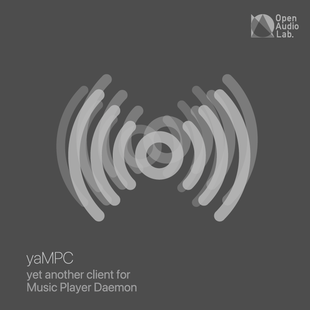 The default cover art on the Playing screen has been redesigned to resemble an album jacket. The new Internet radio cover art is also displayed during Internet radio playback. Both are available in standard and dark mode.
4. Save a cover art image retrieved from MusicBrainz to "Photos"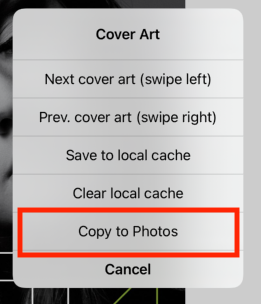 5. New sort order - Last Modified (in addition to title and artist)
Settings → Options → Albums Sort Order now supports Last Modfied in addition to Title and Artist. This means that the album's music files will be sorted by the date they were purchased and downloaded, ripped from CD, tag edited, etc., in order of newest to oldest. This sort order is supported only when Fast Open Mode is OFF.
6. Disconnect MPD when transitioning to background
yaMPC 1.7 does not disconnect MPD on transition to background by default. This will keep the connection alive until MPD times out and disconnects (60 seconds), thus speeding up the return to the foreground. It is also possible to switch temporarily to another application and return to it instantly. When returning to the foreground, if the connection is lost, it will be reconnected.
If Settings → Options → Disconnect in Background is turned on, the connection to MPD is always disconnected when going to the background as yaMPC 1.6.8 or earlier.
7. Re-connect button on the fatal errro dialog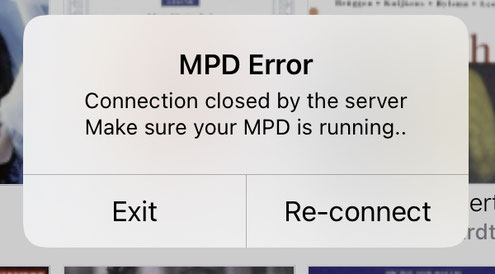 When disconnected from MPD due to a fatal error, the Re-connect button is now displayed in the error dialog box. The Re-connect button will attempt to reconnect, which is useful if you have changed the mpd.conf settings and restarted MPD.